Bodawerk International Ltd. was founded in March 2017 by two friends
from Uganda and Germany with the mission to apply their educational gift to develop
physical solutions for problems located at the bottom of the
pyramid.
4 years later, we have developed into a technology company developing tailor made electronics addressing the unique needs and environments of Sub Saharan Africa. Over the years, we have not only convinced more founders to join the team, but also
established ourselves as a reliable
engineering and manufacturing
company while training & skilling more than 50 individuals in innovative trades.
Our mission is to accelerate a sustainable transition to renewable energy through technology and products.
Our vision is to become Africa's leading battery, charging and inversion technology company contributing to an 
economically, socially and environmentally sustainable future.
Responsibility
We believe that we all live on the same planet and are responsible for our actions.
Teamwork
We believe that collaboration is the only way to achieve our goals.
Equality & Tolerance
As an organization we believe that we are the same but in different ways.
Ronnie Kyeyune
Finance Manager
Christine Nuwasiima
HR Manager
Salim Swaleh Katsigazi
IT Manager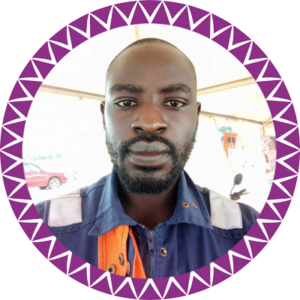 Jerry Benard Etolu
Production Manager
Issa Karanja
Swap Operations Manager
Dickens Murorwa
Supply Chain Manager